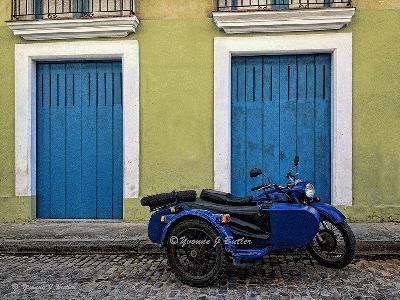 Welcome to the YButler Tours page! YBUTLER GROUP hosts travel treks, photo workshops, and tours to special and exotic locations for travelers, photographers, educational and religious organizations, and companies. Our mission is to provide unique travel experiences off the beaten path for travelers, particularly photographers of any level, and to provide workshop tour and program services to professional leaders.

Our roster of professional photographer leaders includes: Amy Arbus, Bill Bachmann, Judy Host, Bobbi Lane, David Noyes, Eddie Tapp, Lee Varis, David H. Wells, and others who are well-known throughout the photo industry in the US and around the world.

Based in the Tampa Bay area of Florida, we specialize in arranging group cultural and educational programs to Cuba from Tampa, as well as tour and travel programs to Africa, Europe, Asia, and beyond. Yvonne Butler, Owner, is an experienced world traveler, program and workshop leader, and photographer who has led tours for several decades.

Our websites at www.ybutlergroup.com and www.soloworldtravelers.com have announcements of existing and upcoming tours and programs, as well as details on ongoing activities. Contact information for Workshop Leader Services is here as well.

If you are a professional photographer workshop leader and/or educator and you would be interested in taking a group to Cuba or other destinations, please contact Yvonne Butler immediately at ybutlergroup@gmail.com or 727-317-9824. We are finalizing the 2017-2018 calendar.
Website
www.ybutlergroup.com
Year Established
2015
Program Description
YButler Tours specializes in Cuba cultural travel programs for photographers. We offer photo tours and tour services to workshop and tour leaders; we develop and conduct, and/or produce programs to Cuba, Europe, Africa, and countries worldwide.
Upcoming Events
Cuba Photo Tour, Eddie Tapp & Judy Host - FULL/WAITING LIST
Mar 28 - Apr 1, 2017
Venue: YButler Tours: Eddie Tapp & Judy Host,

Eddie Tapp and Judy Host

,

Havana, Vinales, Cuba


Cuba Photo Tour
Apr 1 - 5, 2017
Venue: YButler Tours, David Wells,

Havana Cuba

,

Havana


Cuba Photo Tour: Bachmann & Noyes
Apr 18 - May 2, 2017
Venue: YButler Tours,

Bill Bachmann and David Noyes

,

Havana to Trinidad


Norway & Iceland Photo Tour: Yvonne Butler
Jun 2 - 13, 2017
Venue: Yvonne Butler, Norway & Iceland,

YButler Tours: Oslo to Reykjavik

,

Oslo to Reykjavik


Cuba Photo Tour: David Noyes
Oct 24 - 28, 2017
Venue: YButler Tours: David Noyes Cuba Photo Tour,

Cuba

,

Havana, Vinales, Playa del Este, Varadero


Cuba Photo Tour: Bobbi Lane & Lee Varis
Nov 8 - 12, 2017
Venue: Havana Cuba,

Havana Cuba

,

Havana, Vinales



Number of Programs/Year
12-15
Program Length
5 days to 15 days
Group Size or S:T Ratio
8-24
Program Focus
Architecture, Digital, Fine Art, Landscape, Photodocumentary, Photojournalism, Portraiture, Travel
Faculty
The photo tours are led by experienced professional photographers with extensive leadership and training experience, particularly in overseas locales and cultures.
Costs
$2,000 - $5,500, depending on length, destinations and program components.
Global Locations
Africa
Asia
Cuba
Europe
Iceland
Norway
South Africa
South America

Months
Year round
Sponsor's Calendar Link
www.ybutlergroup.com/cuba-photo-tours.html
Sponsor's Facebook Page
www.facebook.com/pg/YButlerTours/about/?tab=page_info
Contact
Yvonne Butler
Pres/CEO
YButler Tours
2442 Enterprise Road, Suite #4
Clearwater, FLORIDA 33763
United States
Phone:

7273179824


E-Mail: